FarbNoMore Historical Clothiers



For all IN-STOCK ITEMS go to the FarbNoMore Supply website.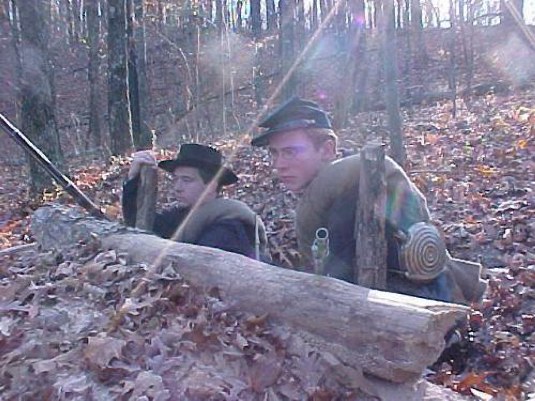 (Right to left) Timothy Arnold & Tony DiMaiolo at Crawford's Farm.
Definition of a FARB
There seems to be a lot of confusion out there about the definition of a "FARB." Folks, if you're DOING it right, THINK you're doing it right, TRYING to do it right, or just WANT to do it right long as you are doing all that you can to upgrade your impression YOU'RE NOT A FARB. However, if you have items you KNOW are wrong but don't care to ask, seek info about, or attempt to improve these items, or worse, when a better reproduction IS widely available and you won't upgrade to it, (despite a universe of peer pressure), then my friend you ARE a FARB.
A FARB will never utter these words: "Say, that's very authentic looking, where did you get that?" "How do I make one of those?" "Can you help me do that?" Or..."well, if we can't do it right, lets not do it at all." Rather, Farbs are proponents of that old standard of farbicity, the "ten-foot rule," "Ahhh, it's close enough." is their mantra. On the other hand, I have never met a hard-core authentic, in ANY hobby, who would not bend over backwards to help someone who asked for it.
Bottom line: If you're not a FARB (and don't want to be known as one) when you see someone doing it better than you...ASK!

Isaiah 43:18-21
18.Forget the former things;
do not dwell on the past.
19.See I am doing a new thing!
Now it springs up; do you not perceive it?
I am making a way in the desert
and streams in the wasteland.
20.The wild animals honor me,
the jackals and the owls,
because I provide water in the desert
and streams in the wasteland,
to give drink to my people, my chosen,
21. the people I formed for myself
that they may proclaim my praise.